Decades of hard work ,dedication to the trapline and years of field testing

have gone into the formulation of each of our Lure and Bait products.

Here are some of the results from using proven scent products.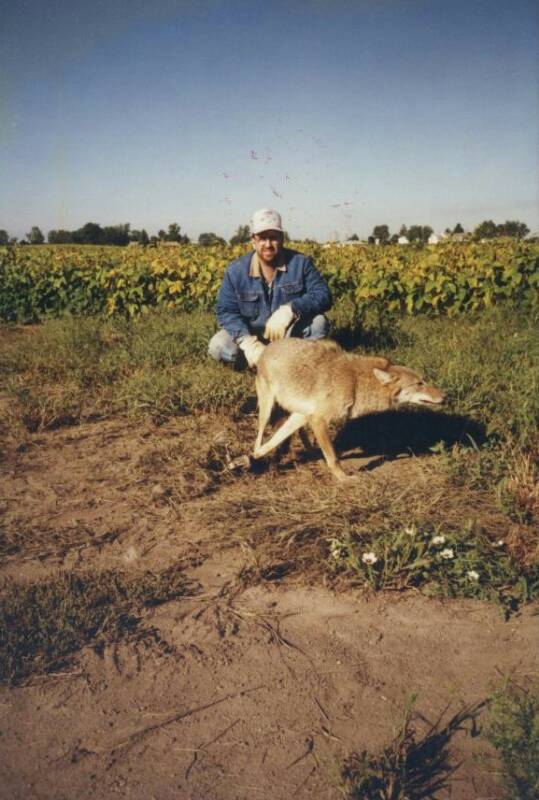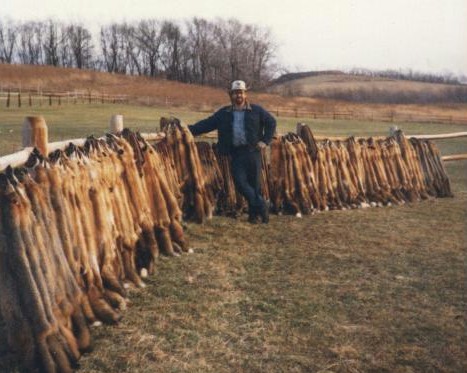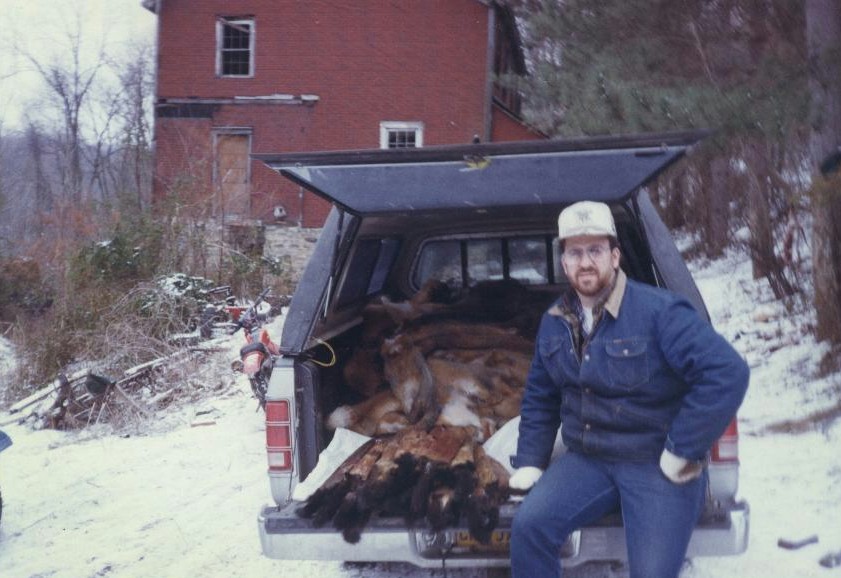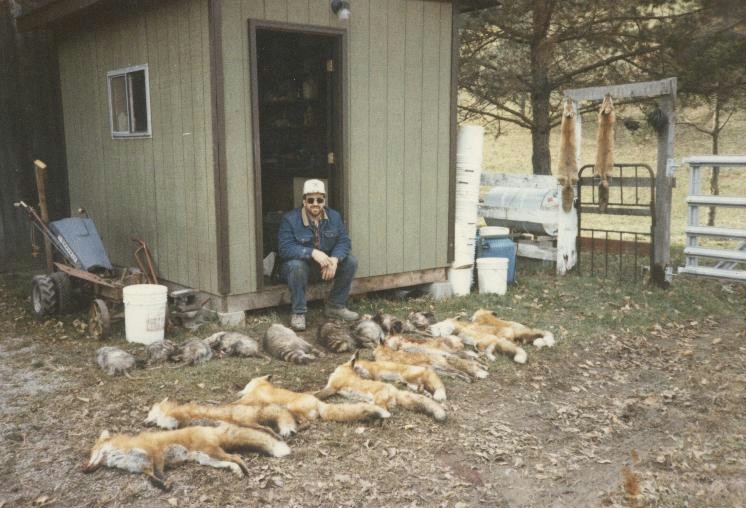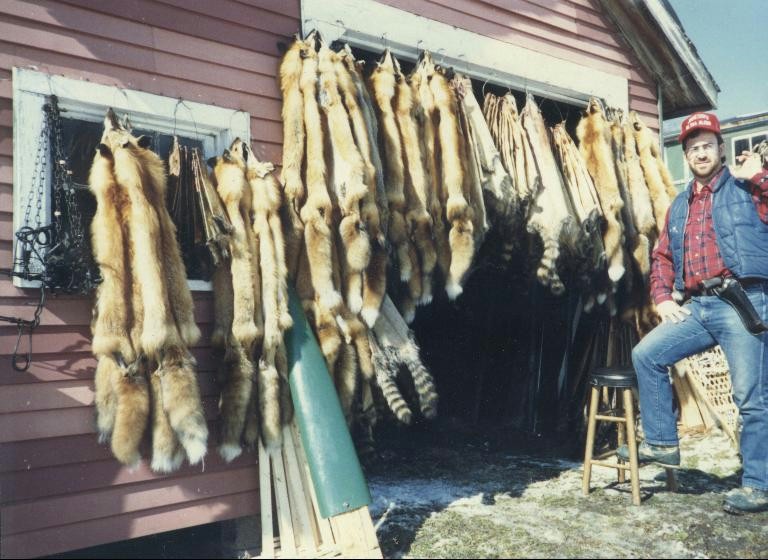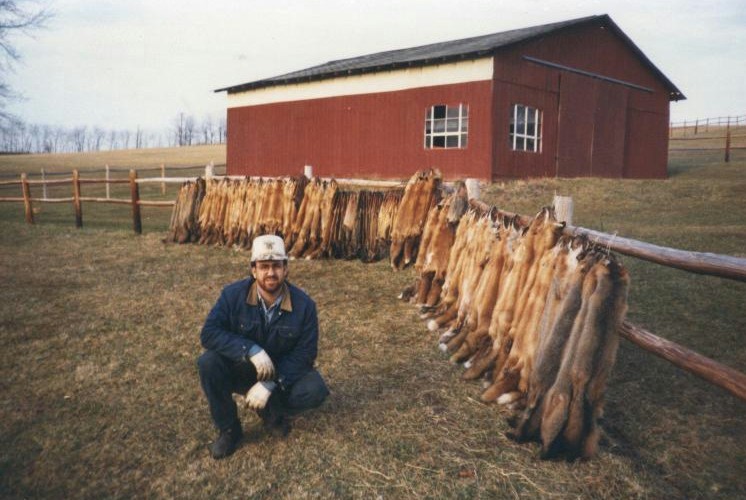 Bob's Trapline

"A little stroll down memory Lane, Past and Present"


"Good location selection, knowledge of your target animal, proper equipment, quality lure and bait usage and good trap setting mechanics are the secrets to successful trapping." 

Good Trapping, Bob Jameson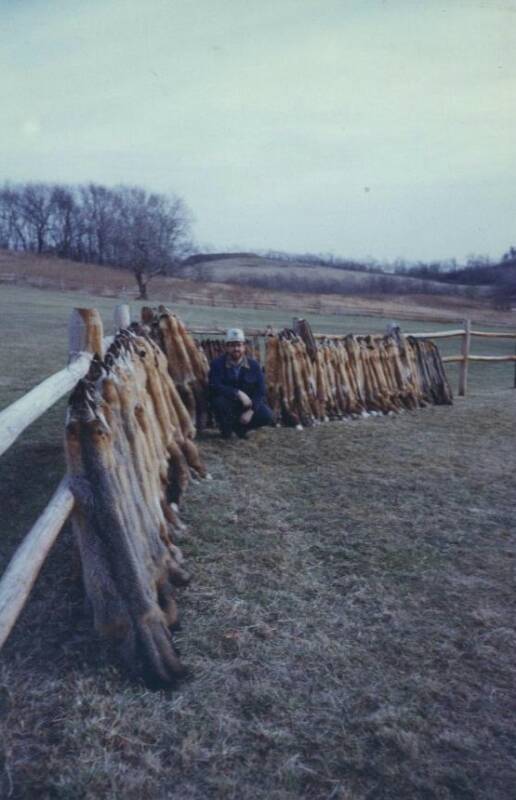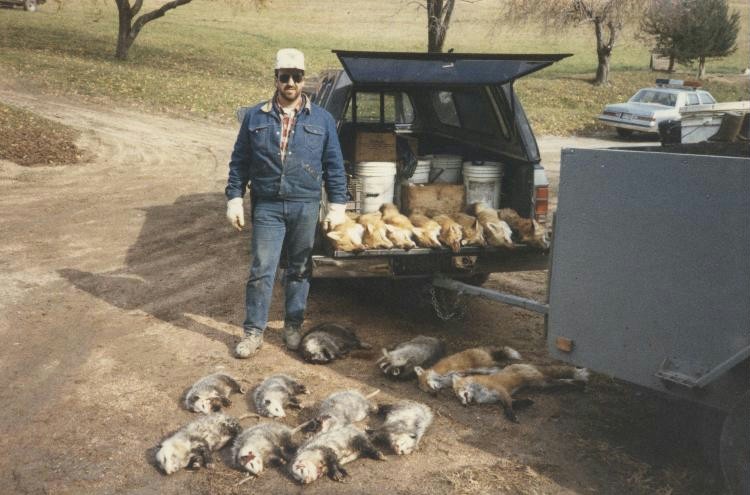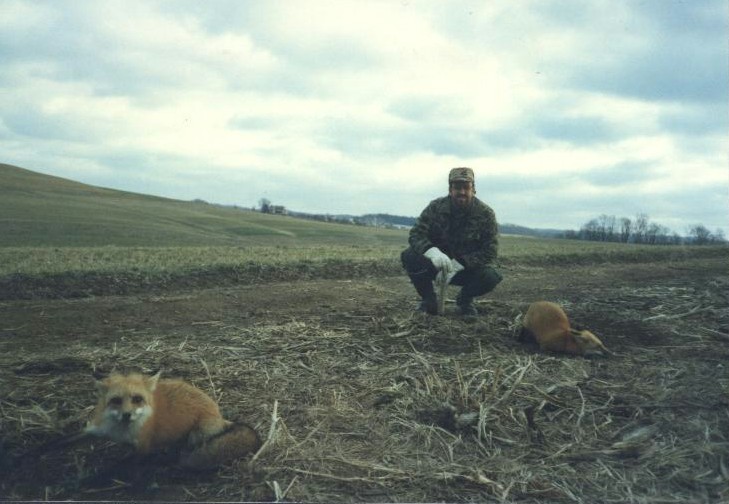 A few fox and coyote (302), thirty five day catch in PA.  Cold rolling with good attractors and proven methods.  Red Devil, Prairie King, Fox Cream,XXX Matrix bait and Lone Wolf did most of the work at the hole sets and a few flat sets.  Ultra Call did it best when needed at the lower temps.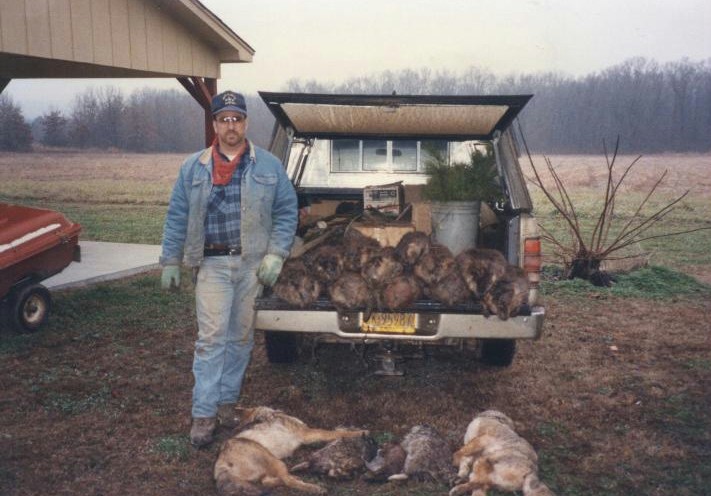 A few nuisance beaver taken on a mornings check around the line.  A couple of canine sets picked up 2 yotes and some coon.  Ten Mile got the beaver and Golden Essence nabbed the mink and coon. N.W. Arkansas

Bob and buddy Curt Kennedy trapping the marshes of Pickerel Creek, Ohio. 

November-December, 2004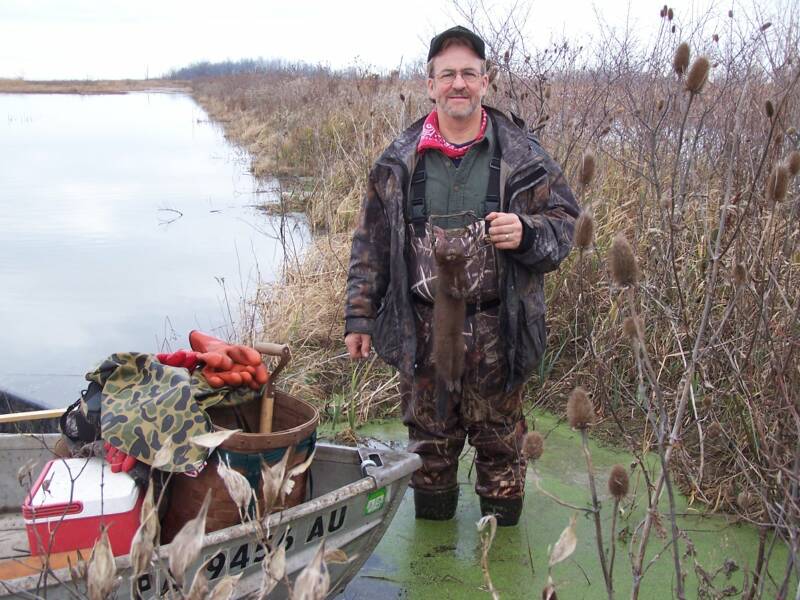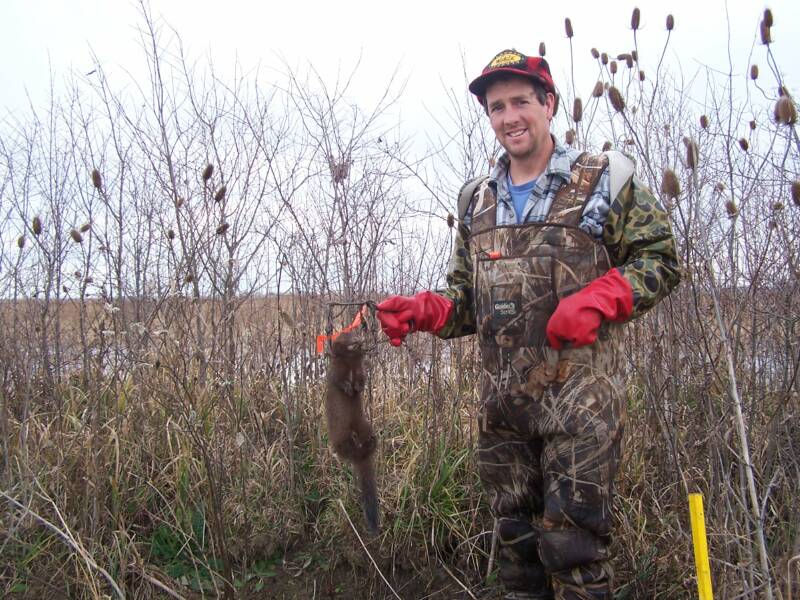 Call: 724.938.2002 or Fax 1.888.387.2001



A mornings run when we had a few fox.Early 1980's

A few furs to sell late 1970's

One of several Arkansas cats.

A load of fox and mink going to a sale.1985

Another seasons catch of reds, greys and coyotes. 1987-88

Indiana coyote in early season. Early 80's

The good years of good fox populations but also good grinner numbers. That was an avg day back in the good old days.1988

Doubles were a daily routine on a longline for fox in SW Pa. prior to the Coyote era.Those days are only a memory now.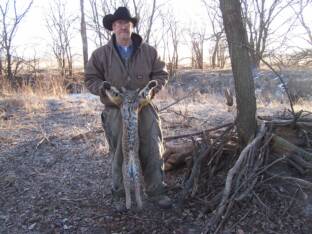 Nice Kansas cat taken on a brush pile set up.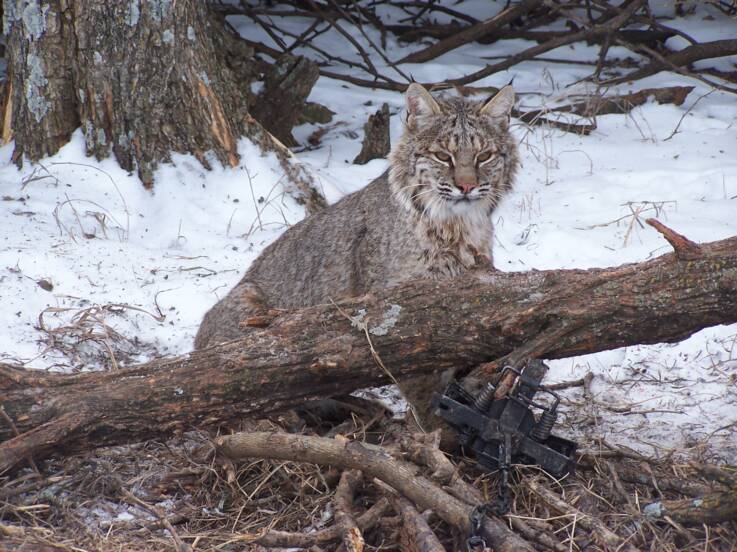 Big Kansas Tom on exposed trap walkthru set.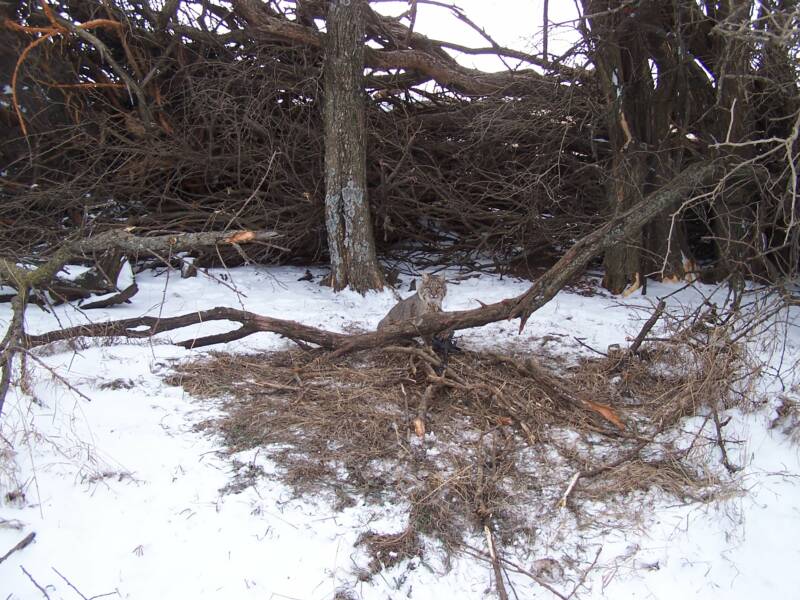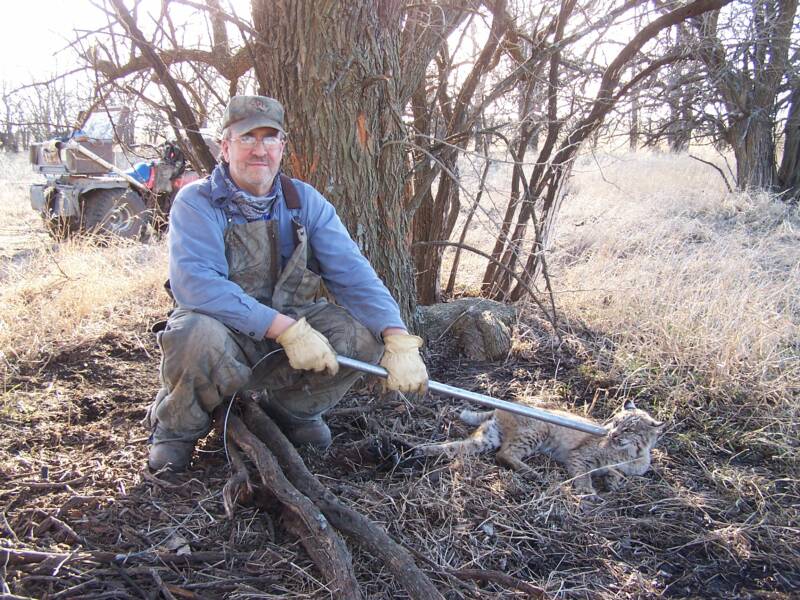 Another Hedge Row Tom caught on gland lure,urine, XXX bait and flagging.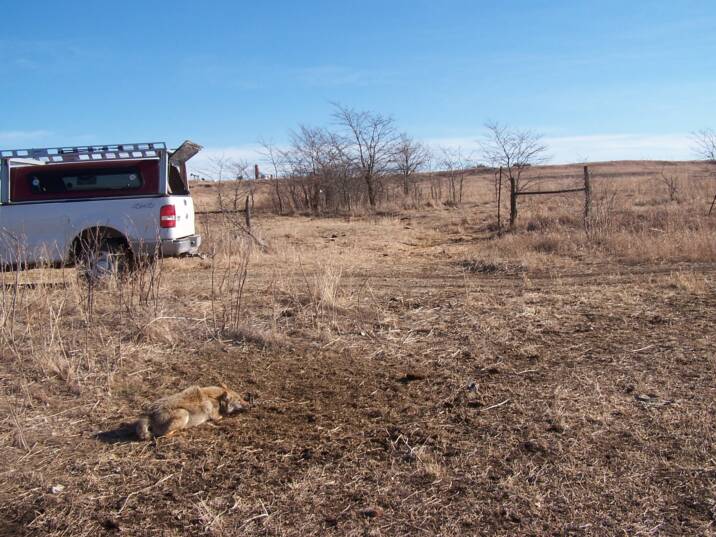 Typical Western Coyote on location.T-bone set up.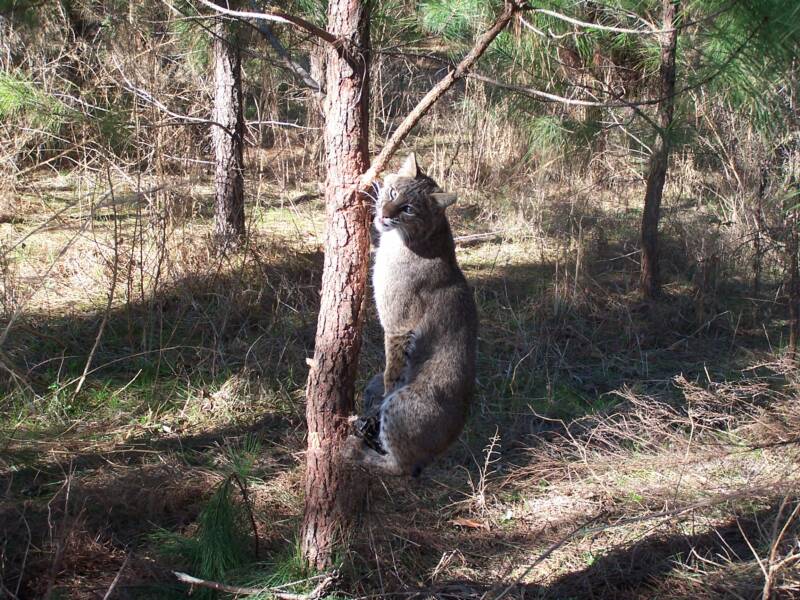 Large Georgia Tom taken on scratch post/rubbing set in a pine grove. Cats love to hunt these kinds of habitat as they are full of game like rabbits, quail and small birds.This kind of cover provides very quiet hunting conditions due to the type of ground cover and they blend in to almost a perfect camoflauge environment.

Simple walk thru, flagged set with a small buried bait presentation. A good cat and grey fox set. Made along a travel way 2 track.3 odor types used here.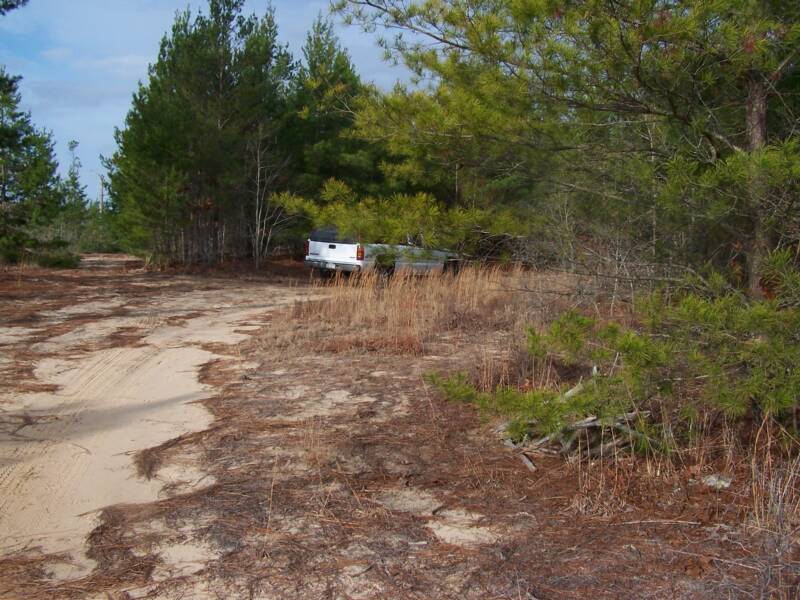 Wide angle view of the previous cat set. Notice it on the right side of the photo by the pine tree you can see the guide sticks forming the set sides.In the upper left corner of the photo at the  tree edge is another type set just to the left rear of my truck.Just off the point of the tree corner you can see the continued path way.Caught several cats, coyotes and grey fox here.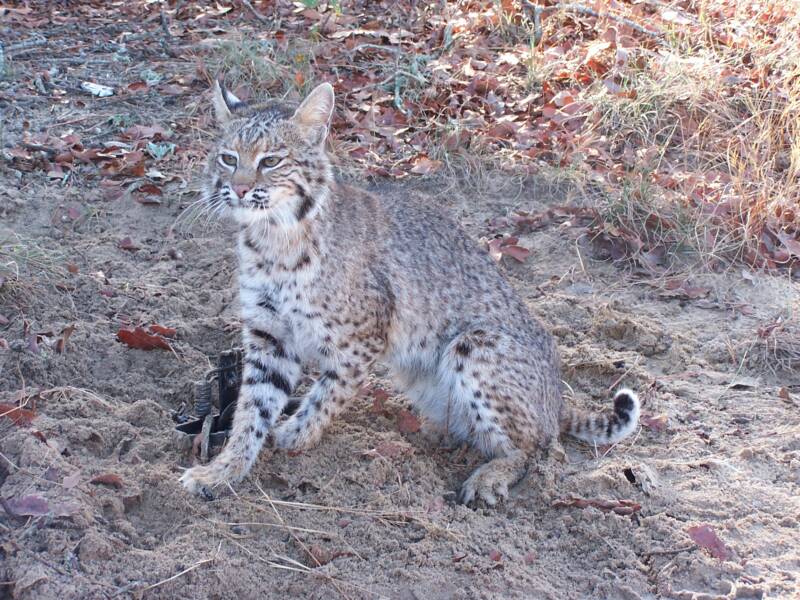 A southern cat taken off an edge of a roadway.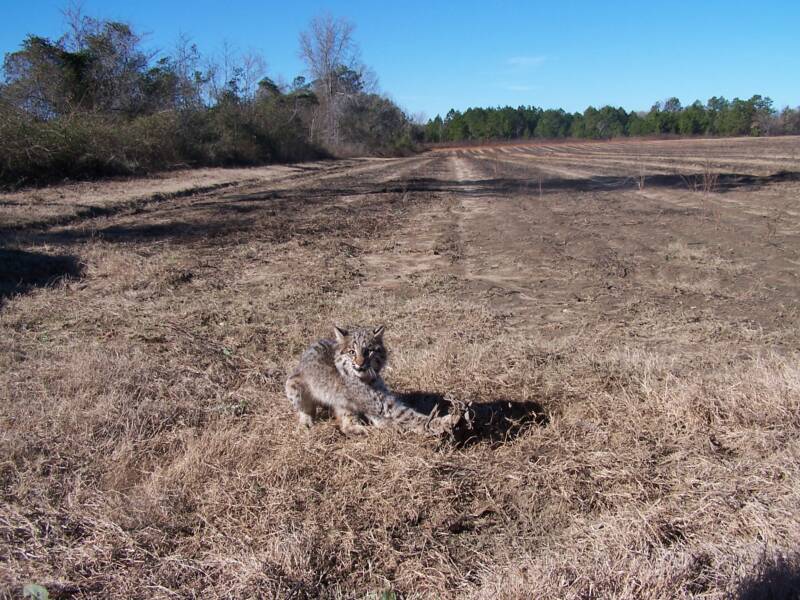 Cat taken at the back side of a peanut field, along a weedy fence line not visible.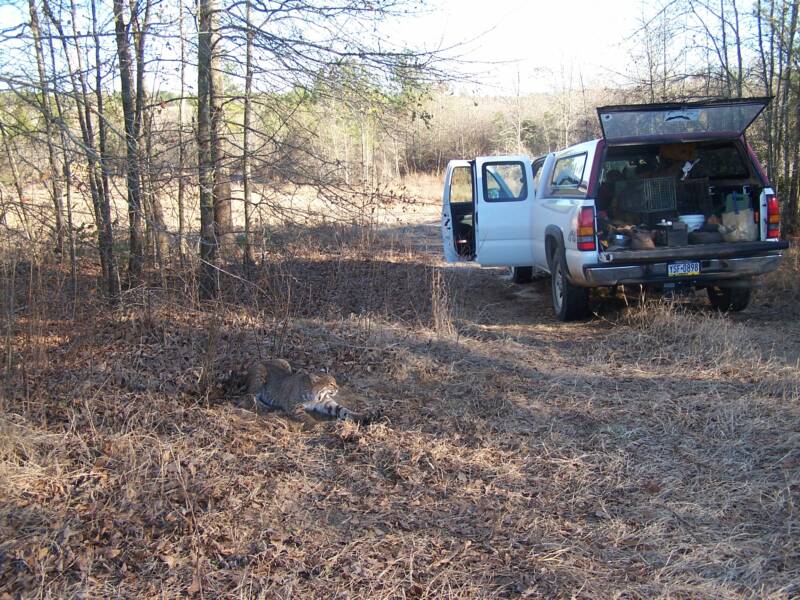 Huge Tom taken on bean field, pasture edge, 2 track corner. A classic location.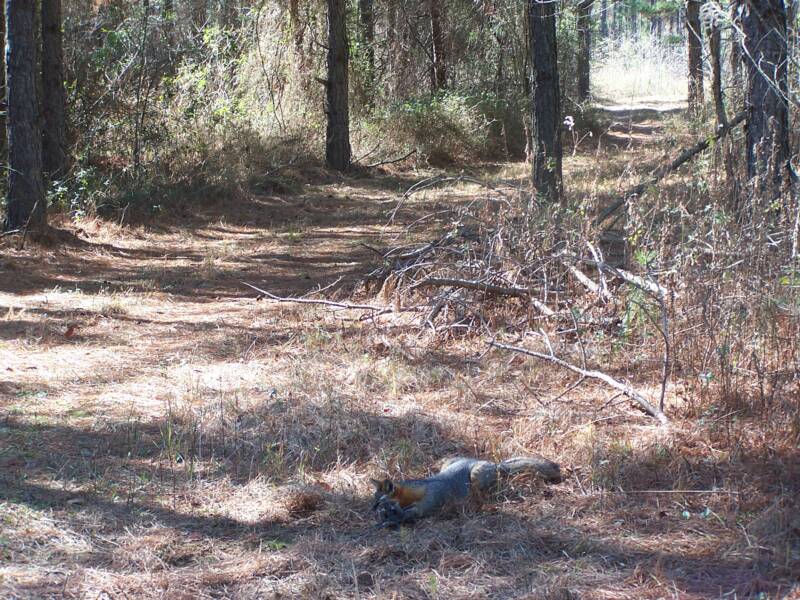 Prime grey fox habitat. Caught several here over a couple of weeks..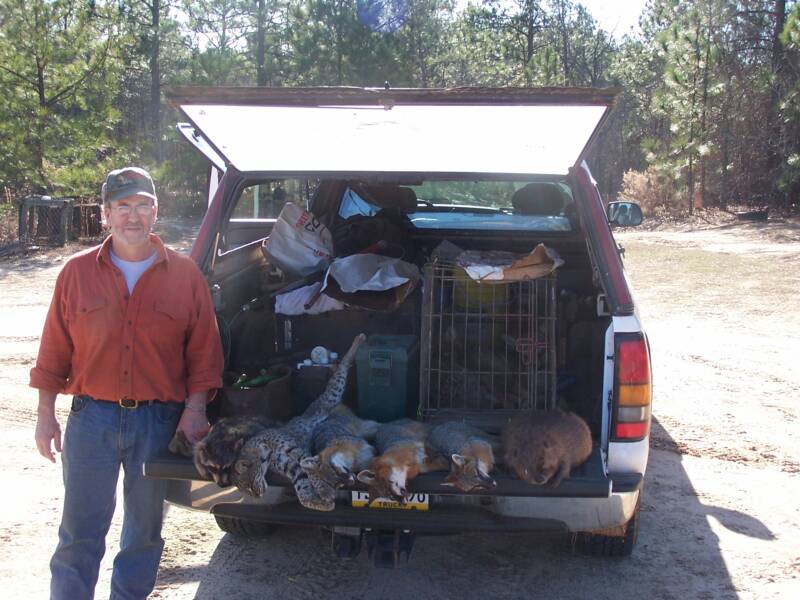 A mixed bag of fox, coyote, cat, coon and beaver. 2 coyotes in holding pen.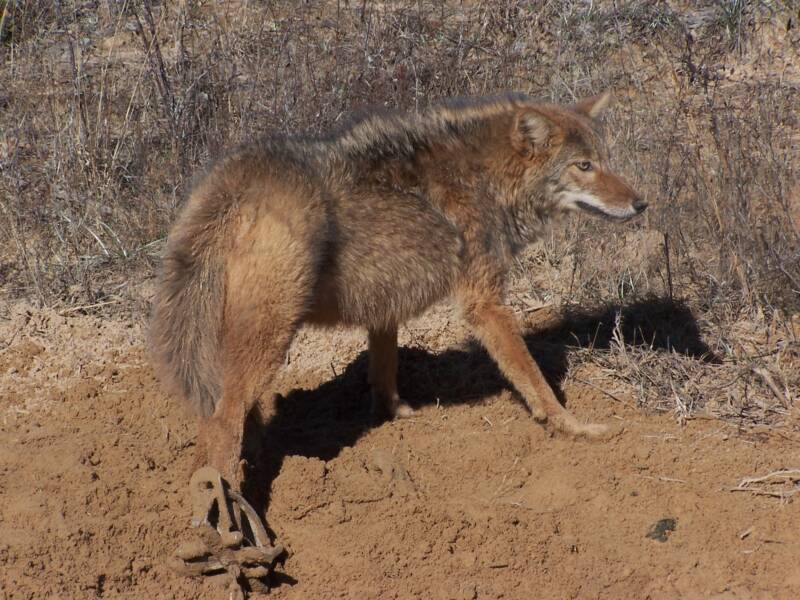 Nice coyote taken on a scent post lured with Matrix marking scent.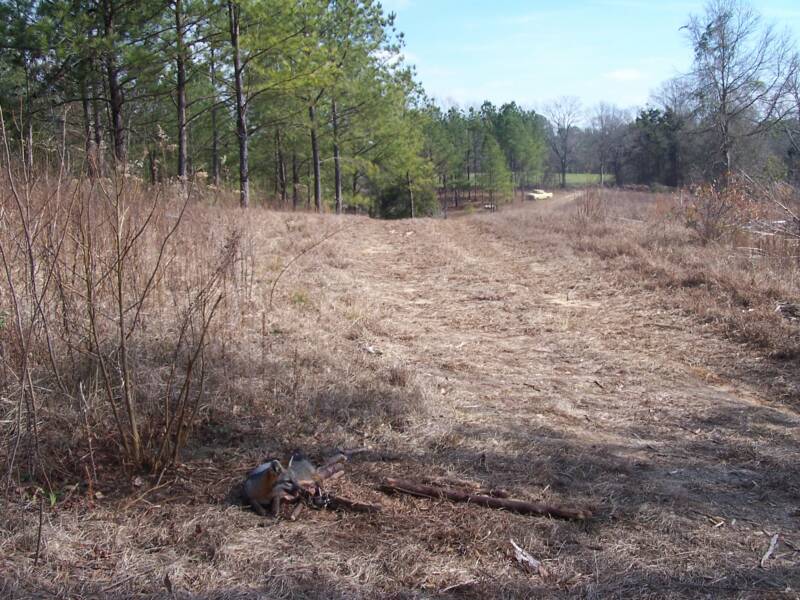 Greys are easy to catch when you set up in their habitat. Most sets will take them. Ole Grey Master gland lure and Fur Taker sweet bait caught this one.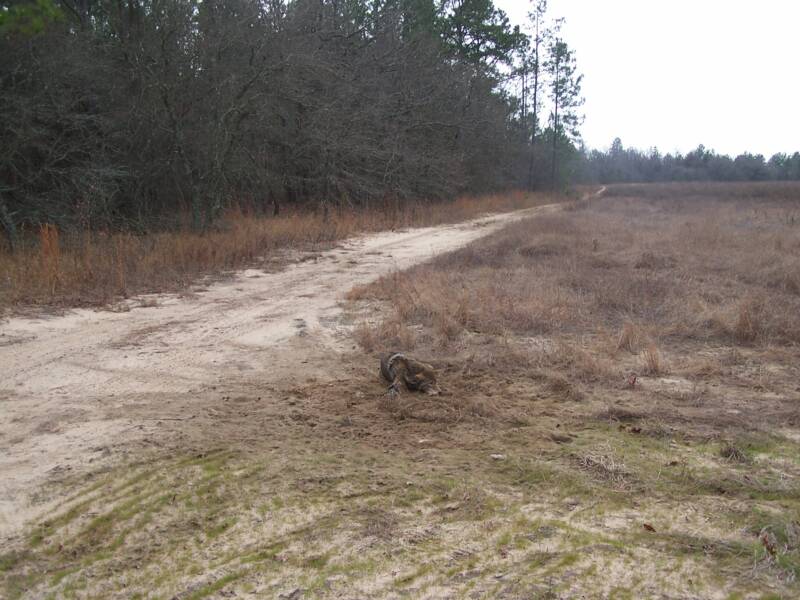 Southern field access roads are great travel ways for all predators just about anywhere you find them there will be animals following them at some point..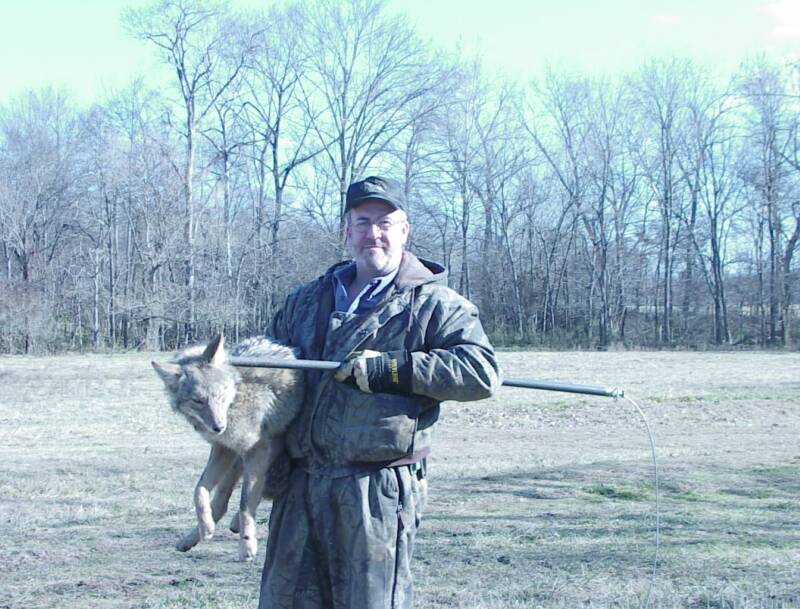 Working some coyotes in Arkansas.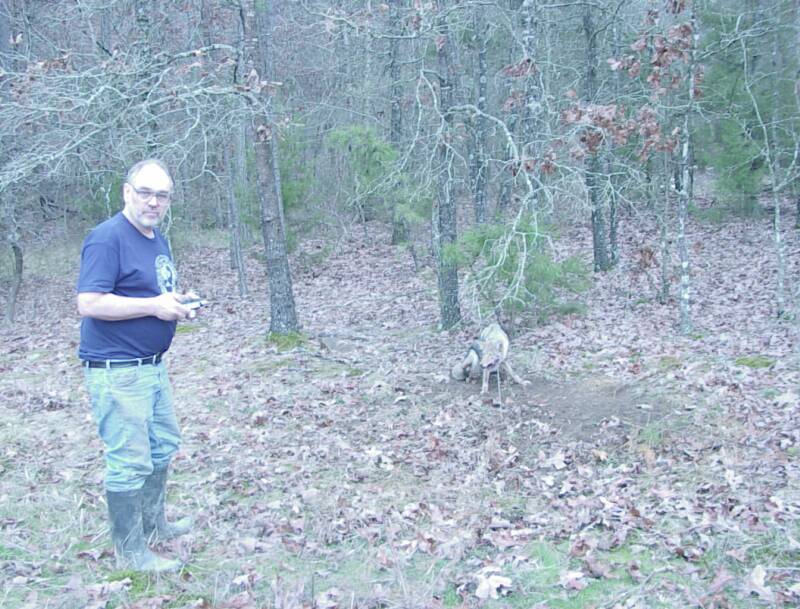 Bob Noonan, well known outdoor writer for the Trapper Predator caller magazine and Fur Fish Game. He flew in to my camp in Western Arkansas to do a story on coyote trapping and field testing the new collarum coyote snare.Coyote captured with the collarum device.Bob was amazed with the effectiveness of the device.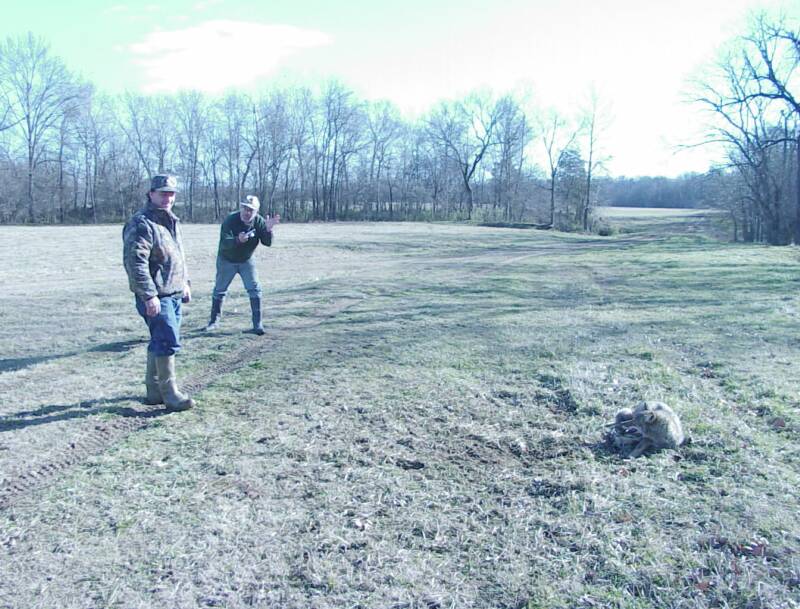 Bob Noonan getting some photos of more coyotes on my line while friend Mike Page looks on. Bob Noonan seems to be making a point to Mike. :)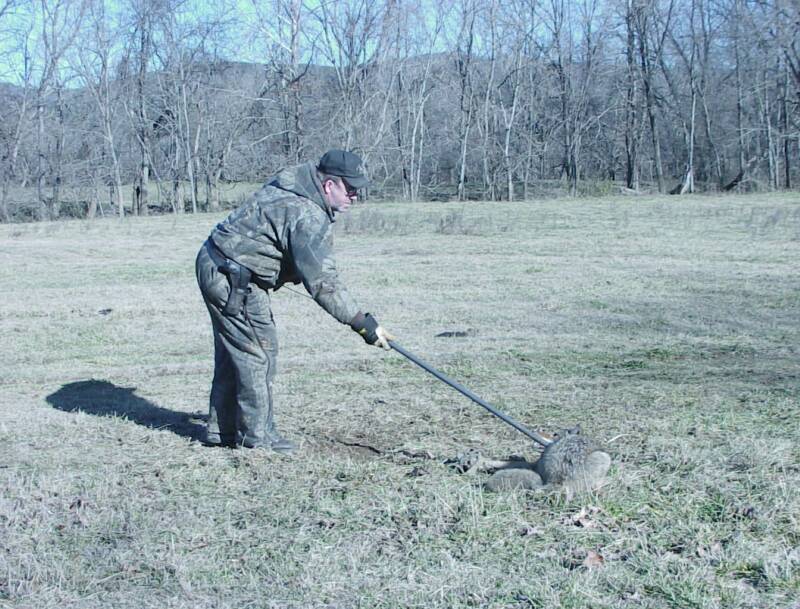 Putting another coyote into the holding pen with a control stick.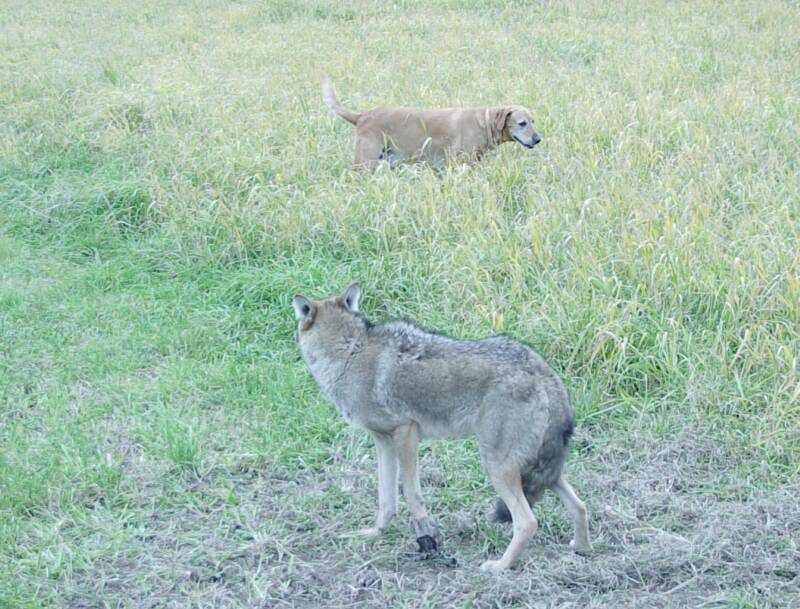 My old trapline dog Max who passed away last fall working a coyote .Lots of trapline memories with that old dog.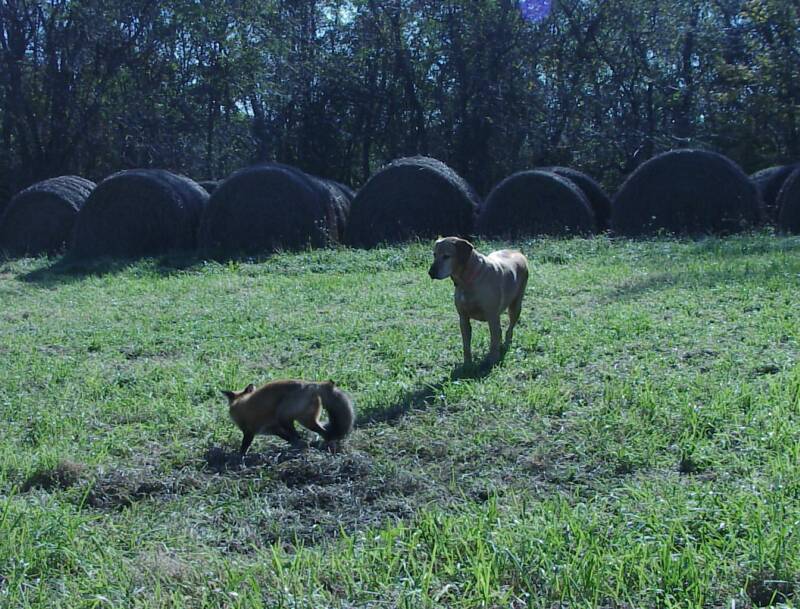 Max giving a red fox the once over. That ole boy knew his way around the predators.

I will continue to update the photos and add to them as time permits. I have hundreds of photos from my traplines that span the U.S. 

Bob Jameson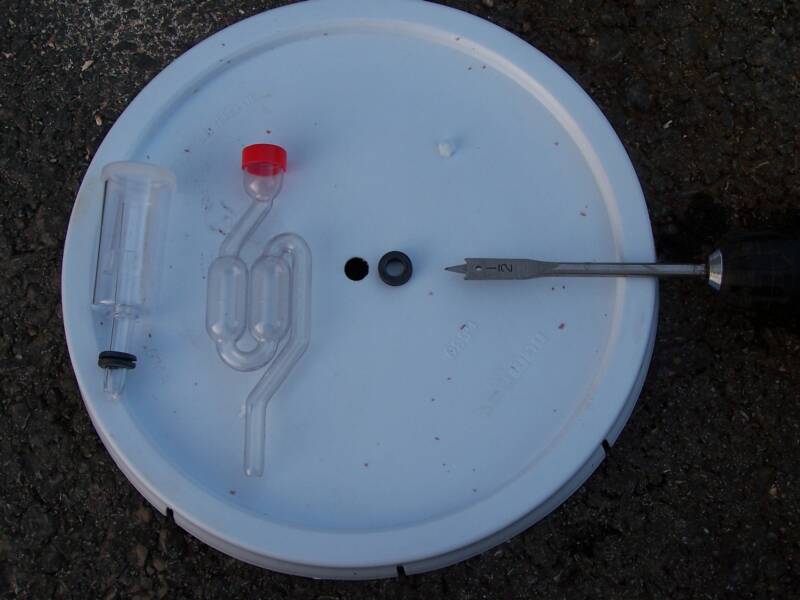 For those of you that are hobby bait/lure makers. This a photo of me preparing to make more buckets  ready for the aging of lures and baits.Pictured are some of  the components that I use for commercial lure and bait making. Two types of wine cocks and grommets that can be used for gas release from your formulations. These allow gas to escape and keep flies and other contaminants out of your batches. I have hundreds of these in use all the time.I use a simple 1/2" paddle bit for drilling the exact hole size for these components.Simply clean the drill edges cleanly prior to installing the grommet.Each breather device requires water to be added to allow the unit to burp and to prevent flies from accessing the breather and making their way into the mix.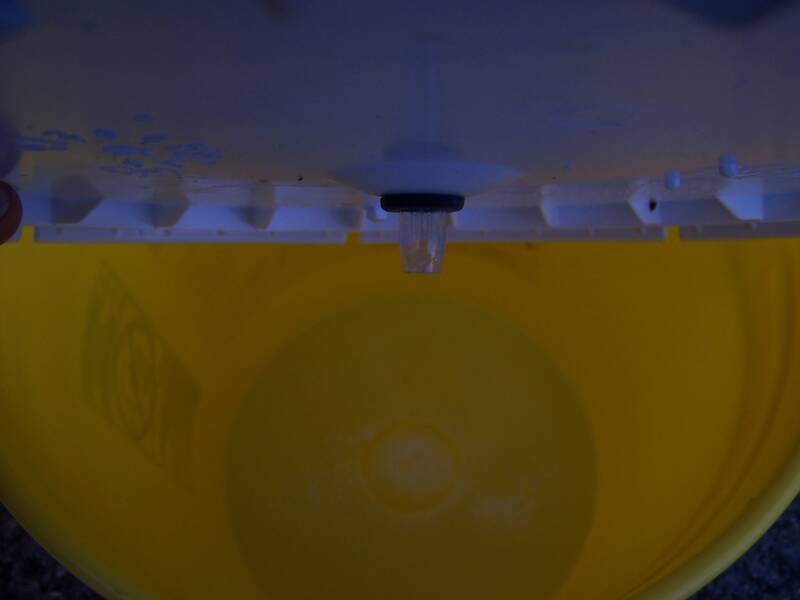 This photo illustrates the interior and under side of the bucket lid that has the gas escape wine cock installed. Note the depth of penetration. You need only press it into the grommet enough to hold securely. Do not allow it to extend into the mix or any of the contained bucket material.Make sure all lids have a good rubber O-ring that is fixed to the rim of the lid. This will prevent any passage of fly larvae or egg deposits from entering the batch.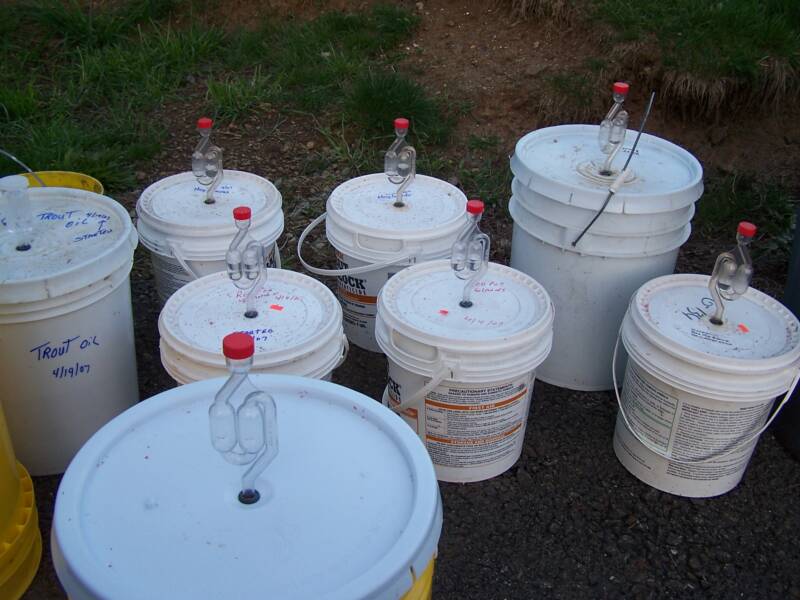 A few aging buckets of glands set outdoors to work their magic.Glands/bait or base materials can be aged in or outdoors. Indoor aging will take more seasonal time to work down.Outdoor containers require constant supervision and should be stirred once a week at least in warmer temperatures.Stirring ensures good age throughout the mix or you may get varying levels of aging breakdown.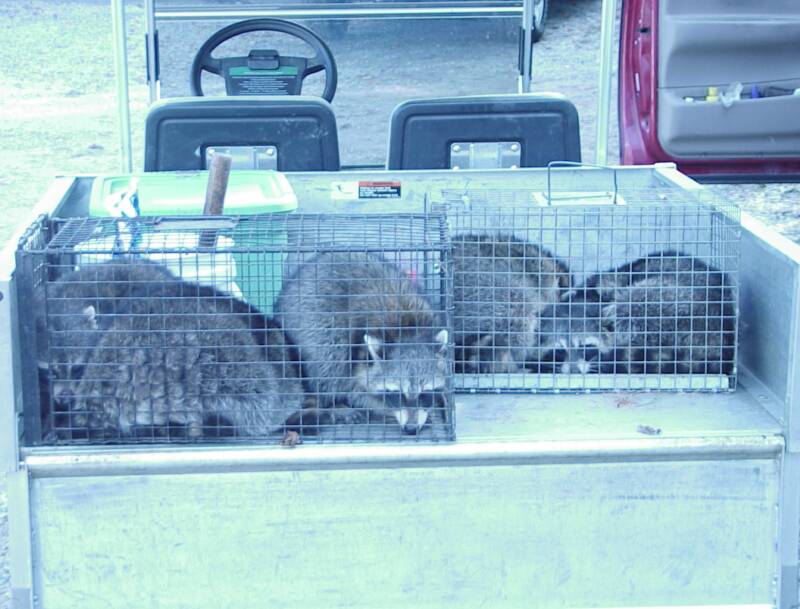 A commercial job from a golf course. One check run around the course checking cage traps for coon and skunk damage. Finished up the job with 92 raccoon and 9 skunks in 10 days.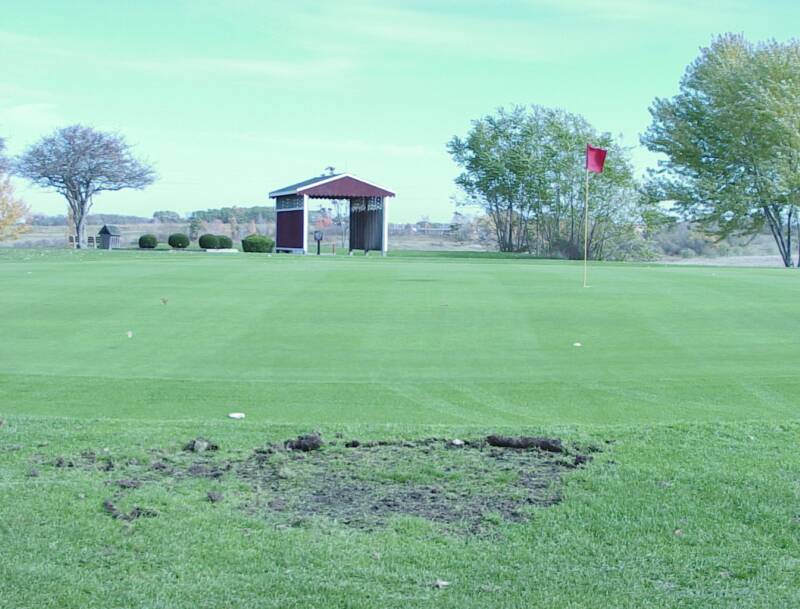 Some typical golf course turf damage done by grub forageing raccoon.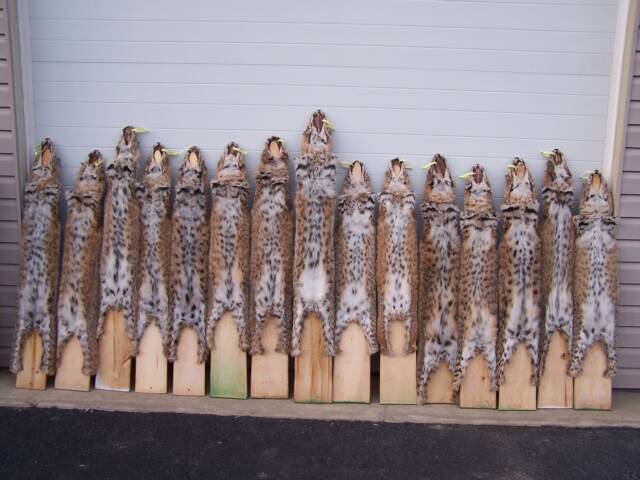 A few put up western cats getting ready to ship.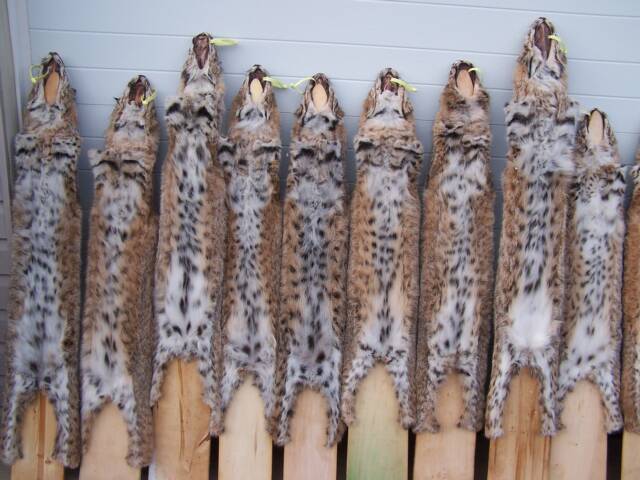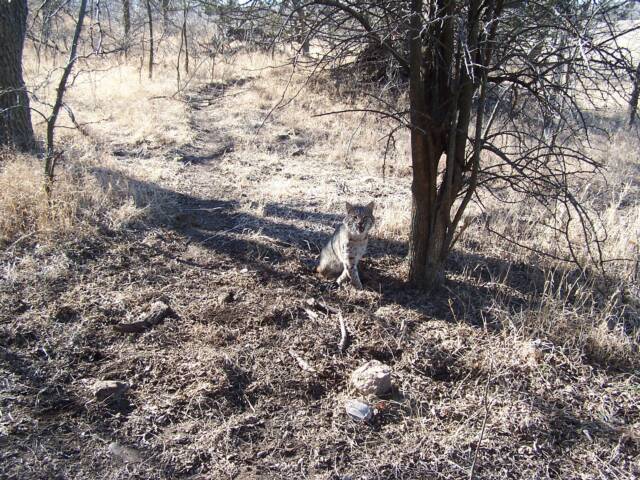 Here are a few Kansas Photos from the Jan/Feb 2009 season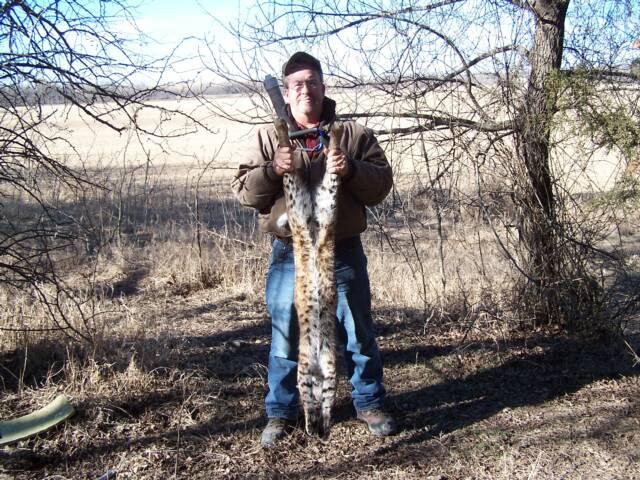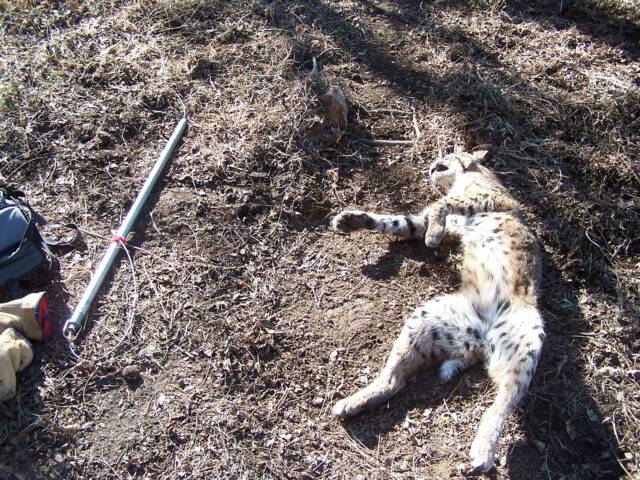 One of several nice cats taken on a trail walk thru set.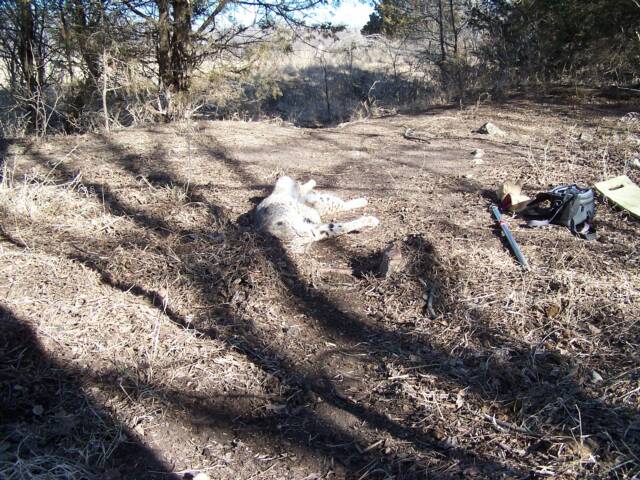 The trail approach from a distance.You can make them step where you want with a little blocking/guideing practice.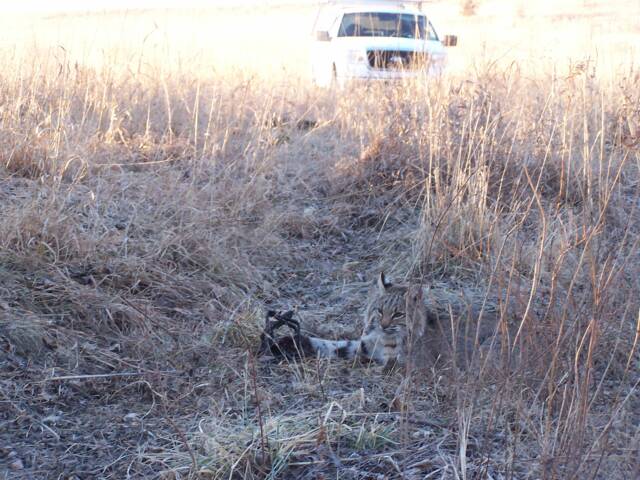 Prairie Cattle trail cat taken on a flashy hole set.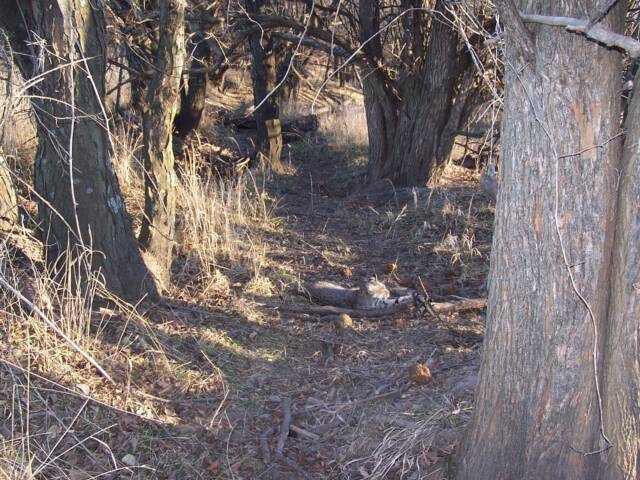 Squeeze point cat.Stream corner fence line bottleneck. Good location for any animal traveling that trail.    Below photo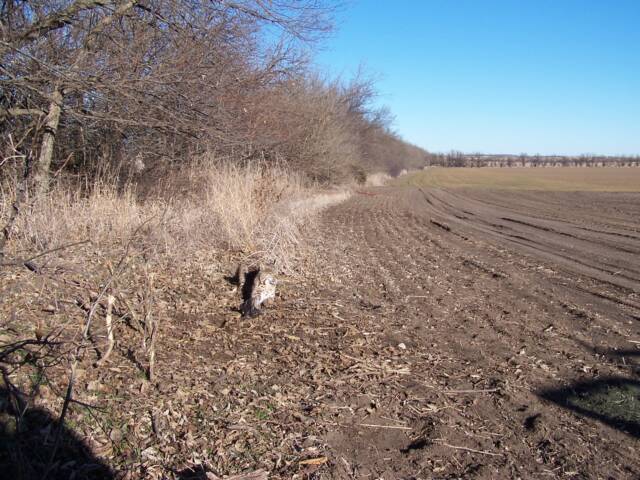 Basic edge of cover set up. Flashy dirt hole set. This set took cats, coyote and badger.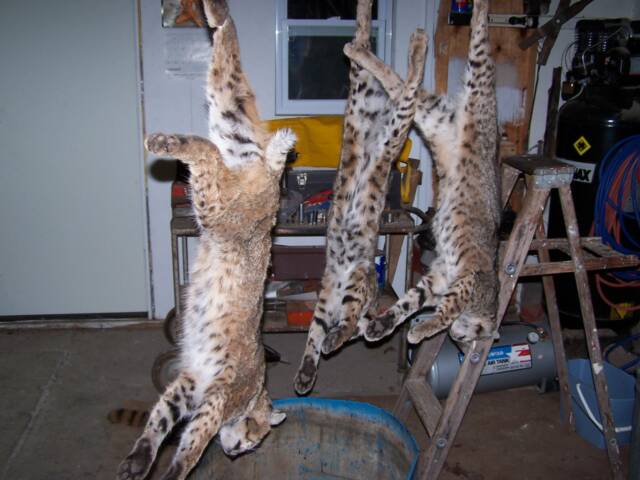 A good days run on the cat line.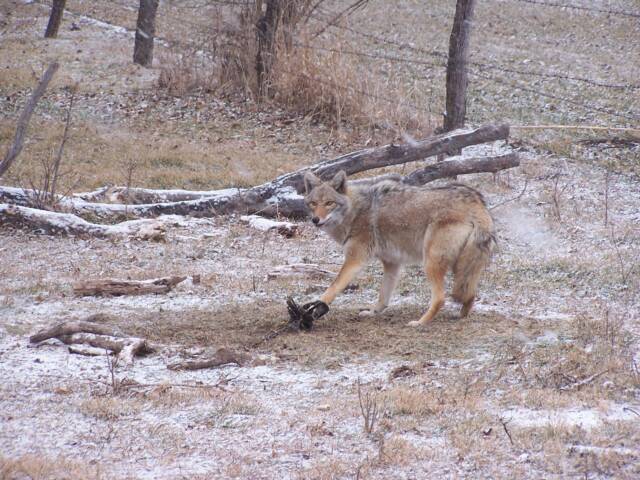 Very well primed kansas coyote. Below zero day on the line.

More photo updates to follow.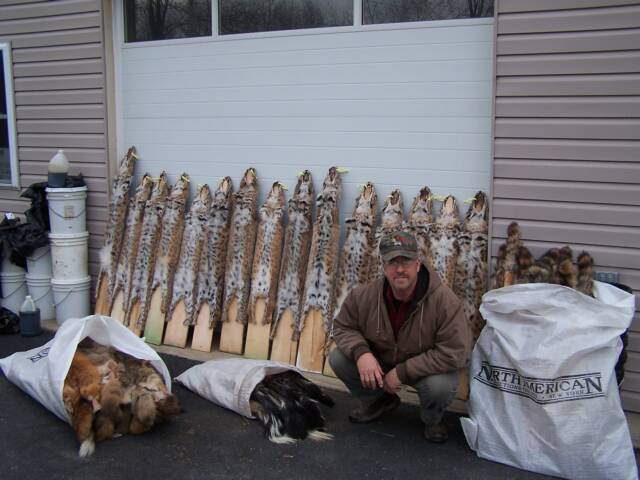 Part of my second half of seasons catch put up and almost ready to sell.